[Read below for a tribute to the Benghazi Four]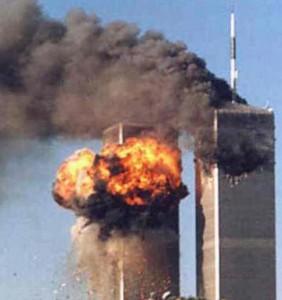 "This is the lesson: never give in, never give in, never,

never, never, never – in nothing, great or small, large or petty –

never give in except to convictions of honour and good sense.

Never yield to force;

never yield to the apparently overwhelming might of the enemy."

— Sir Winston Churchill, 1941






"Tonight we are a country awakened to danger and called to defend freedom.
Our grief has turned to anger, and anger to resolution. Whether we bring our
enemies to justice, or bring justice to our enemies, justice will be done." — President George W. Bush, Address to Joint Session of Congress, September 20, 2001





"But, in a larger sense, we can not dedicate — we can not consecrate — we can not hallow — this ground. The brave men, living and dead, who struggled here, have consecrated it, far above our poor power to add or detract. The world will little note, nor long remember what we say here, but it can never forget what they did here. It is for us the living, rather, to be dedicated here to the unfinished work which they who fought here have thus far so nobly advanced. It is rather for us to be here dedicated to the great task remaining before us — that from these honored dead we take increased devotion to that cause for which they gave their last full measure of devotion — that we here highly resolve that these dead shall not have died in vain — that this nation, under God, shall have a new birth of freedom — and that government of the people, by the people, for the people, shall not perish from the earth." — President Abraham Lincoln, "Gettysburg Address", November 19, 1863




God bless America, land that I love
Stand beside her and guide her
Through the night with the light from above.
From the mountains To the prairies,
To the ocean white with foam
God bless America, My home sweet home.

— Irving Berlin





On September 11, 2012, we added four more names to those who died on American sovereign territory at the hands of Islamic Jihadists. The American diplomatic mission in Benghazi, Libya, was attacked by a heavily armed group of men shouting "Allahu Akbar." Three Americans and seven Libyan guards were injured, and the following four Americans were killed:
J. Christopher Stevens, U.S. Ambassador to Libya for three months, having server in Libya twice before in other diplomatic capacities. 52 years old. He earned a B.A. in history in 1982 at the University of California, Berkeley. From 1983 to 1985, he taught English as a Peace Corps volunteer in Morocco. He graduated with a J.D. from the University of California, Hastings College of the Law in 1989, and received an M.S. degree from the National War College in 2010. He spoke English, Arabic, and French. He was the eight US Ambassador to be killed in the line of duty, the first since 1988. Ambassador Stevens is buried in his family's ancestral plot in Grass Valley, CA.



Sean Smith
, U.S. Foreign Service Information Management Officer. 34 years old. Served for six years in the US Air Force. Smith was known as a leading player and former member of the Council of Stellar Management in the Eve Online gaming community (under the username "Vile Rat") and was a moderator on the Something Awful forums.
On the day of his death, Smith typed a message to the director of his online gaming corporation that read, "Assuming we don't die tonight. We saw one of our 'police' that guard the compound taking pictures." Smith is survived by his wife, Heather, and children, Samantha and Nathan.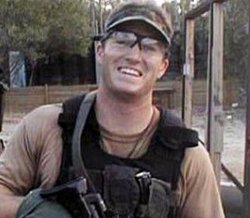 Glen Doherty. US Navy SEAL for 10 years. 42 years old. Served two tours in 2003 Gulf War "Iraqi Freedom". Private contractor working for peace and security in Afghanistan, Pakistan, Yemen and elsewhere. From B. Curtis, friend and former Navy SEAL: ""Glen Doherty was a true American hero in every essence of the word. He embodied the selfless spirit, unwavering determination to succeed, and dedication to our country that sets the standard for what every American should strive to be."



Tyrone S. Woods. US Navy SEAL for 20 years. 41 years old. Was awarded the Bronze Star with combat "V" Device for valor in Iraq. Since 2010, as a member of State Department Diplomatic Security, Tyrone protected American diplomats in posts from Central America to the Middle East. Woods also served with distinction at the Naval Medical Center San Diego as a registered nurse and certified paramedic. Having settled in Imperial Beach, CA, for a year of his retirement he owned The Salty Frog bar there. He is survived by his second wife, Dr. Dorothy Narvaez-Woods, their one child, and two sons from a previous marriage.


In the years since the attack on the US Consulate and the deaths of these Americans, no prosecutions have been made of any of the attackers. (On August 6, 2013, The United States Department of Justice filed the first criminal charges in the Benghazi attack against Ahmed Abu Khattala, leader of a Libyan militia. The charges were sealed and their exact nature wasn't clear, nor was the number of suspects named in the case). Much controversy has swelled around the Obama administration and media response to the attack, with charges of cover-up and foot-dragging through Congressional hearings (remember "what difference does it make?") to uncover the truth about the lack of response to aid the heroic Americans who were under attack for over seven hours. Regardless, just as with the attacks years earlier on 9/11/01, we must always remember our countrymen who perished from this earth prematurely, and we must remain ever vigilant against those who are a threat to our liberty, faith and American way of life.